JEMIMA PENNY - Biography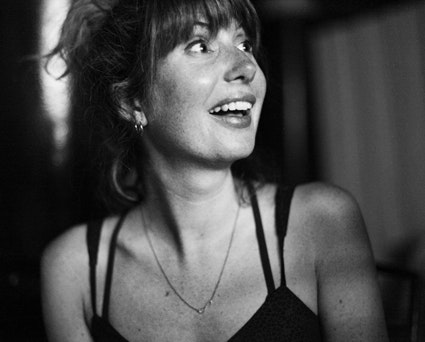 Jemima is a flexible, sensitive and innovative designer, dedicated to creating an authentic and perfect aesthetic for her characters. She loves to collaborate, believes in getting her hands dirty, and gains most satisfaction from seeing her projects come alive, be it on screen, print or live on-stage.
She has a BA Hons Degree in Fashion Design from Brighton University and a Masters in Fashion and Sustainability from London College of Fashion at UAL. Her training gives her an innate understanding of fashion, current & past, coupled with a fascination with the psychology of culture and clothing, and how we define ourselves through dress. This constantly informs the way she works: analyzing each character and story to build a strong visual language for every project.
Jemima has a hugely varied portfolio, having spent over a decade designing, producing and creating costumes for music videos, TV commercials, short & feature length films, and for theatre and opera productions. When she is designing she is equally at home working on period productions or modern looks and has worked on projects spanning many ages, from Ancient Rome to the present day.
She is an innovative, tenacious problem solver, and loves pushing creative boundaries. She has a flair for creating avant-garde looks that have been seen on stage in operas such as Alice In Wonderland at the LA Philharmonic. She regularly styles editorial shoots for Luxure Magazine, where she provides art direction and creative concept for some of Fashion's most iconic designers, including Dolce & Gabbana, Miu Miu and Dior.
Jemima has a wealth of experience as a costume supervisor for large-scale theatre and opera productions around the world. When supervising she works as the creative conduit between 2D design and 3D realization, sourcing fabrics & materials, buying and hiring costumes, conducting fittings, overseeing and consulting on full costume and costume props makes.
She has invaluable experience managing budgets & teams of all sizes, and an extensive contact list of costume makers, buyers, stand-by's, breaking down specialists, dyers, costume props makers, technicians, fabric mills and milliners that she has worked with for many years. It is this practical experience in costume production that forms a background to her design work, making her a highly valuable and unusual mix of creative and technical.
Films Jemima has worked on have been shortlisted for Raindance (In the Dark Half), nominated for The Toronto International Film Festival (Farming), and won best short at The Chicago Comedy Film Festival (Minimus).
When Jemima is not working on costumes her personal practice is focussed on promoting sustainable change in the Fashion Industry.
Her MA thesis was an investigation into how her work in the media can also support & promote sustainability in the industry. She has worked with designer Helen Storey, global brand Unilever, and the Ethical Fashion Forum, on projects in this area. Jemima styled the Iconic designers section of the 2008 RE:Fashion Awards and exhibited at London's Southbank Centre where her work featured in a showcase on the cultural response to climate change curated by Cape Farewell.
Jemima works between the UK and the USA. She holds an O1 Visa for the USA and is represented by Michael Moore Agency in New York.
Full Resume JPennyCV